Our veterinary team at Torrance Companion Animal Hospital provides comprehensive routine and specialized rabbits veterinary care in Carson and Torrance. 
Veterinary Care For Rabbits
Rabbits are an increasingly popular family pet in L.A. County. These small, furry and adorable animals  are sure to bring no end of joy to you and your children. They are inquisitive, loving and come in all shapes and sizes. However, rabbits also come with some unique care requirements, both at home and when you bring them in to your vet.
Our veterinary team offers comprehensive rabbits veterinary care. From routine wellness exams and preventative care, to surgery, dental care and advice for at-home care, we are committed to providing all of the veterinary services your pet rabbit needs to stay healthy and happy.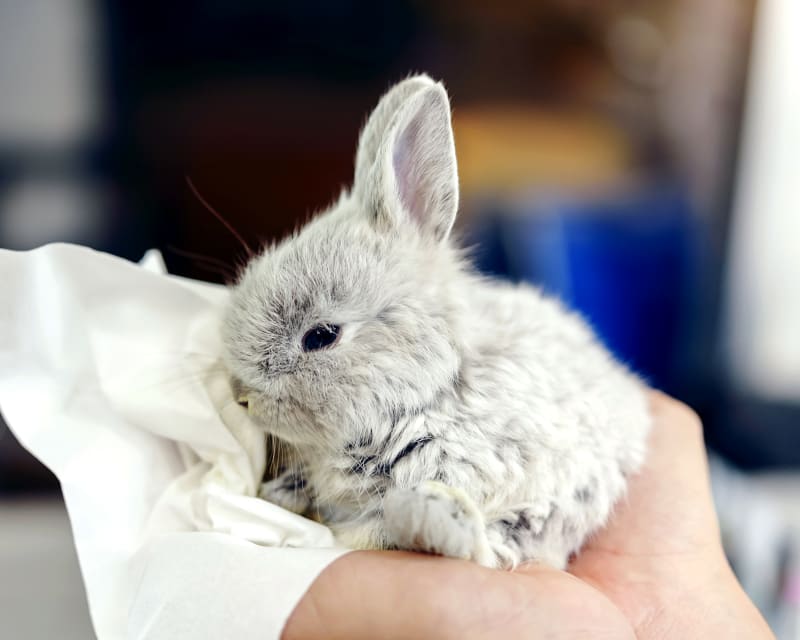 Routine Rabbits Veterinary Care
Unlike cats or dogs, rabbits don't generally require veterinary vaccinations and boosters in order to stay healthy.
However, that does not mean that rabbits do not require routine veterinary care and examinations. At Torrance Companion Animal Hospital, we strong encourage all of our clients who have a rabbit companion to bring them in for regularly scheduled, annual, routine veterinary checkups.
These will help us make sure we can detect, diagnose and begin treatment of diseases and conditions as they emerge in your small furry companion.
Reproductive Healthcare for Rabbits
Our Torrance Companion Animal Hospital veterinarians provide spay and neuter procedures for pet rabbits in Torrance and Carson. 
Spaying and neutering procedures can improve your rabbit's behavior and reduce unwanted or undesirable habits like spraying or aggression. In female rabbits in particular, though, spaying can significantly reduce their chances of developing cancer. Nearly 80% of un-spayed rabbits develop some form of uterine cancer by the age of 2.
Because of this, our veterinary team strongly encourages all of our clients to spay their rabbits to help vastly improve their long-term health and well-being. 
Typical Health Problems in Rabbits
Rabbits are prone to a number of different diseases, disorders and conditions. It is important to keep an eye out for any or all of these in order to bring your beloved pet in for prompt treatment.
The following are some of the most common health issues in rabbits:
Incisor and Molar Elongation
Tooth Root Abscesses
Gastrointestinal stasis and bloat
Uterine disease or cancer
External parasites
Cancer