Our veterinary team at Torrance Companion Animal Hospital provides dogs and cats in Torrance and Carson with restorative and preventative dental care. 
Comprehensive Dental Care
Routine dental care is a key component of cats' and dogs' oral and general health and wellbeing. However, many pet's don't receive the care their mouths need. 
At Torrance Companion Animal Hospital, we strive to provide with high quality, comprehensive dental care for their pets from basics like routine checkups, to x-rays and surgeries when required. 
We are currently offering a promotion for dog and cat dental cleanings.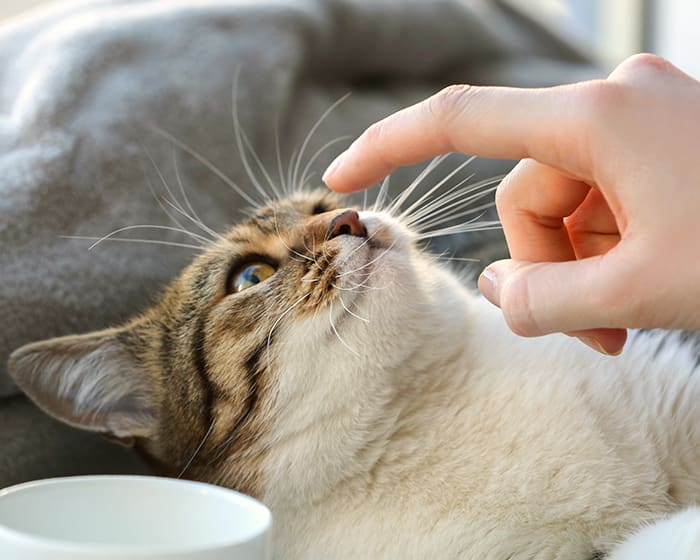 Providing Torrance and Carson pets with Dental Surgery
It can be a bit anxiety-inducing to find out that your pet requires dental surgery. We know that, and that's why, at Torrance Companion Animal Hospital, we strive to make this process as comfortable and simple as possible, for you and your pet. 
We understand that finding out that your pet needs dental surgery can feel daunting. That's why we aim to make the process as hassle-free as possible, for both you and your pet. 
We will do everything in our power to make your pet's experience with us a comfortable and easy one. We'll explain each step of the process to you in detail before the procedure, including preparation and post-operative care requirements. 
We offer a range of procedures from tooth extractions and gum disease treatment to jaw fracture repair surgeries for dogs and cats. 
Pet Dental Cleaning & Exams in Torrance, CA
You should ensure that your pet comes in for a dental exam at least once per year. Dogs and cats who are predisposed to developing oral health issues may need to come in more often than that.
At Torrance Companion Animal Hospital, we can assess, diagnose and treat dental health problems in cats and dogs. 
FAQs About Pet Dental Cleaning & Care
Here are some of the most frequently asked questions from our patients about pet dental care.
Anesthesia & Your Pet's Oral Health
Dogs and cats can become confused during a dental procedure and they don't have any way of understanding what is going on. At Torrance Companion Animal Hospital we provide anesthesia to all of our patients before performing dental procedures. We always thoroughly assess your pet's health before administering anesthesia.