Dr. Kara Yatabe is a veterinarian serving Torrance and Carson. Her special interests include ophthalmology and cardiology. 
Request Appointment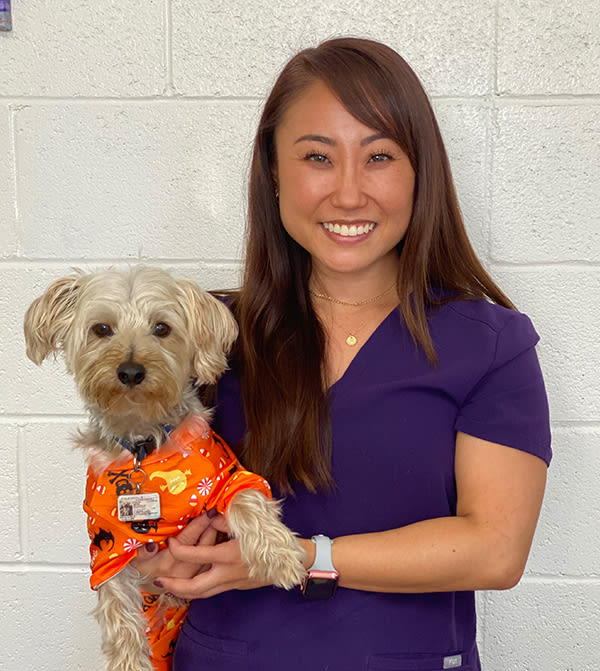 Dr. Kara Yatabe, DVM
Medical Director
Dr. Kara Yatabe attended Ross University School of Veterinary Medicine located on the island of St. Kitts and Nevis in the Caribbean. She then completed her clinical year at Louisiana State University. Prior to veterinary school, she attended UC Davis where she received her B.S. in Animal Science. During her time in University, she had the opportunity to travel to Nicaragua and Costa Rica to help bring veterinary care and education to developing communities, where she grew a passion for preventative care medicine. She has additional special interests in dermatology and ophthalmology.

In her free time, Dr. Yatabe enjoys spending time with friends and family, being a foodie, traveling, hiking, going to Disneyland, spending time at the dog beach with her dog, Seth, and taking him on walks, and Netflix binging.