Dr. DeLancey is a veterinarian serving Torrance and Carson. Her special interests include ophthalmology, cardiology and rabbit surgery and medicine. 
Book An Appointment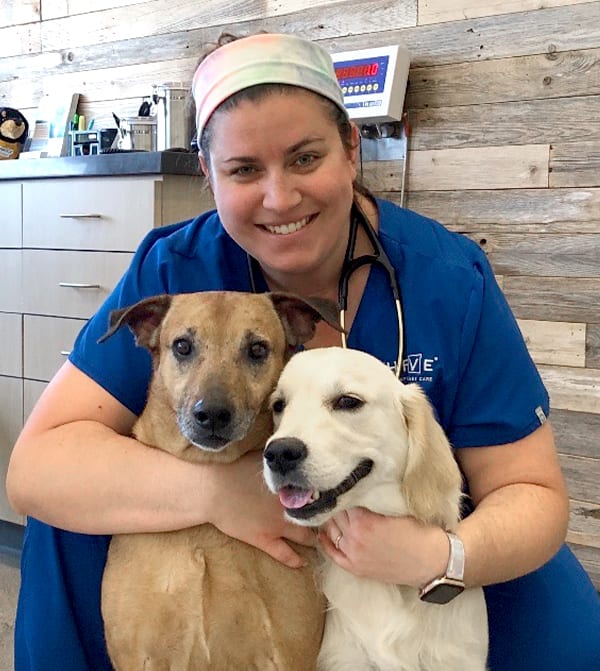 Dr. Cara DeLancey, DVM
Medical Director
Dr. Cara DeLancey attended Ross University School of Veterinary Medicine and completed her clinical year at Louisiana State University. Prior to veterinary school Dr. DeLancey attended Cal Poly Pomona where she received her B.S. Zoology. Dr. DeLancey first started working in the veterinary field in 2006 and was an RVT (registered veterinary technician) in general practice and practice manager at a veterinary ophthalmology clinic prior to her acceptance into veterinary school. She was inspired to enter the veterinary field by what she considers one of the loves of her life Darla her late canine companion. Her special interests include cardiology, ophthalmology, emergency medicine and rabbit surgery and medicine.
When not at work she can probably be found at the dog beach or on a nature trail with her husband, and 2 dogs. Her hobbies and interests include playing video and board games (including her all time favorite Animal Crossing), drawing and painting, riding her bike, recently taking up crochet and learning Spanish. She looks forward to serving you and your pets as your family veterinarian.